Well 2020 was a year for the history books, with COVID-19 affecting the whole planet.
At Shea Graphics we social distanced, worked from home, wore a mask and used a ton of hand sanitizer to get through the year.
From a print production perspective we were deemed an essential service and our print production services were not affected much through the pandemic. We did have an uptick in print for some industries and a downturn in others. Here are some of our more notable print production projects from the year we will never forget 2020!
Print Production for Breweries
With everyone at home for a lot of the year, we found there to be a large upswing in our print production for breweries. This mostly included printing for beer labels & beer case packaging.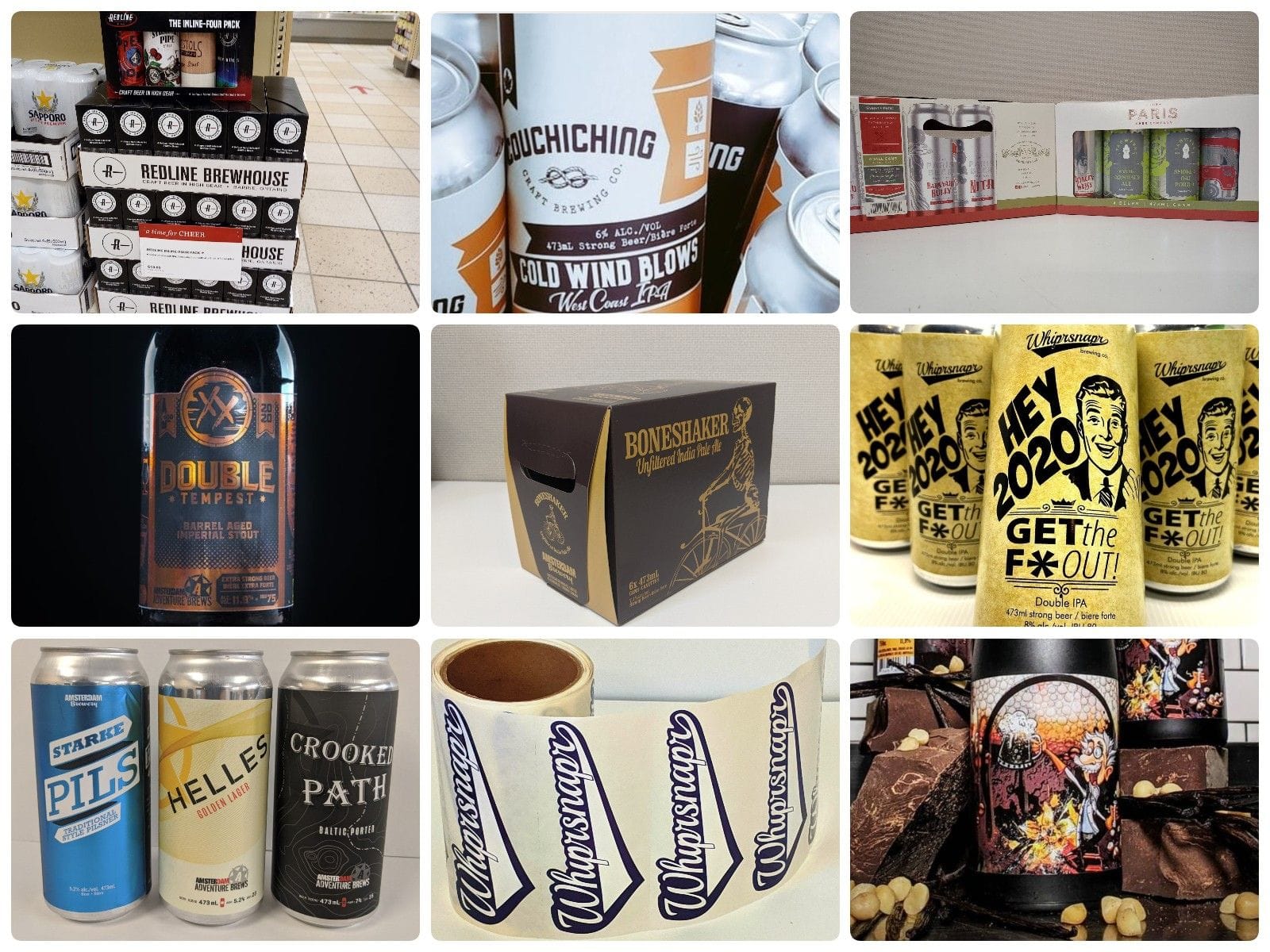 Social Distancing Stickers
Social Distancing stickers became a normal part of large department stores and grocery stores, instructing shoppers to walk certain ways down aisles and keep 6 feet apart. At Shea Graphics we produced social distancing stickers for a few different companies. Social distancing stickers are made with removable label material with a non-slip laminate so you can walk over them. Here are a couple of our popular floor decals.

Print Production for Sales & Marketing
Throughout 2020 companies continue to find ways to sell & market to their customers. Print is continuing to be a part of that. We printed sales brochures, product brochures, flyers, business cards & much more. Check out some of the projects below.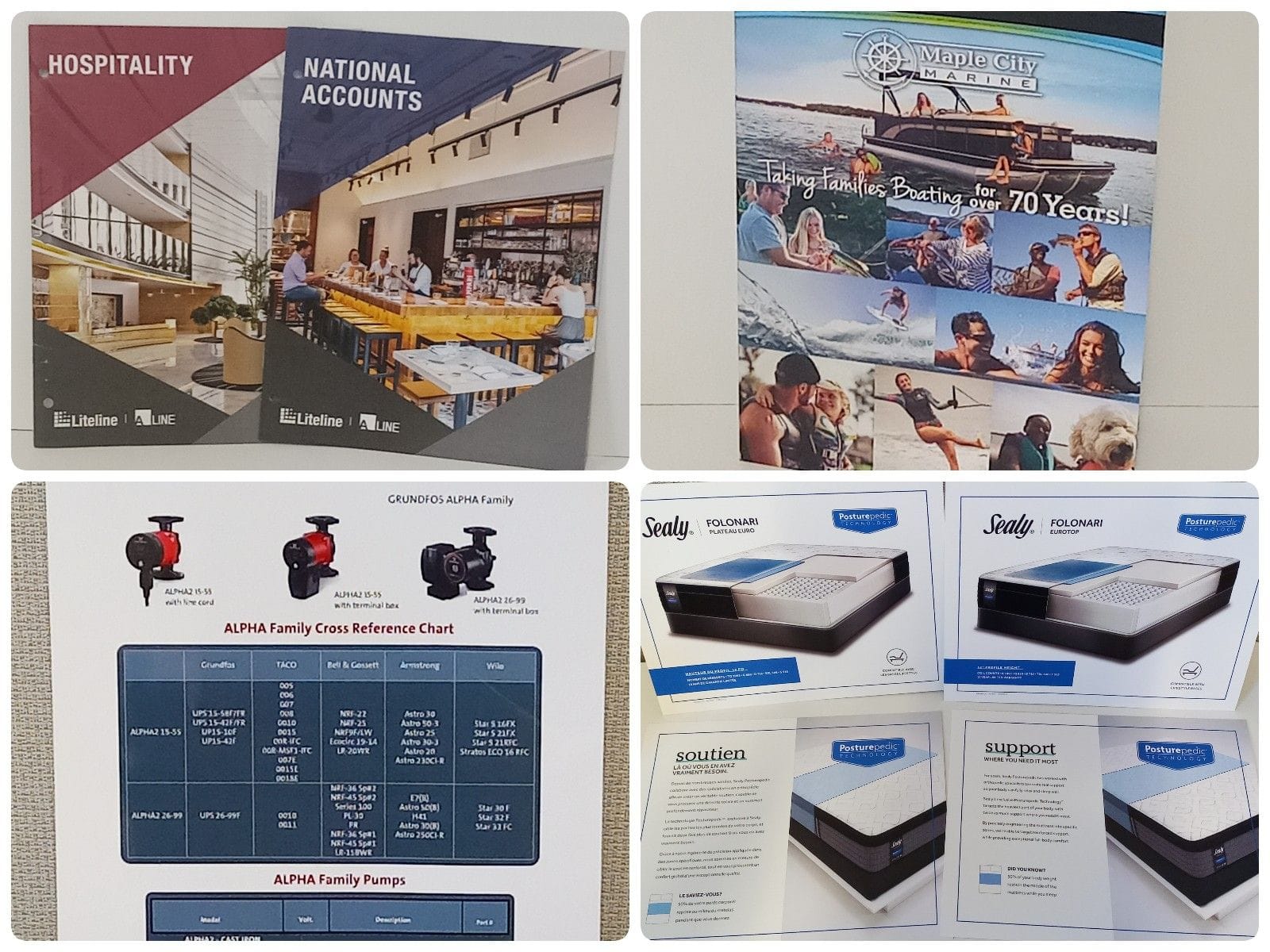 There was so many fun projects we worked on this year! Check out some other print production projects we completed. Including: Water Labels, Kombucha Labels, Sanitization Stations, Laptop Labels, Keg Collars, Christmas Cards & a Custom Printed Door for a movie room!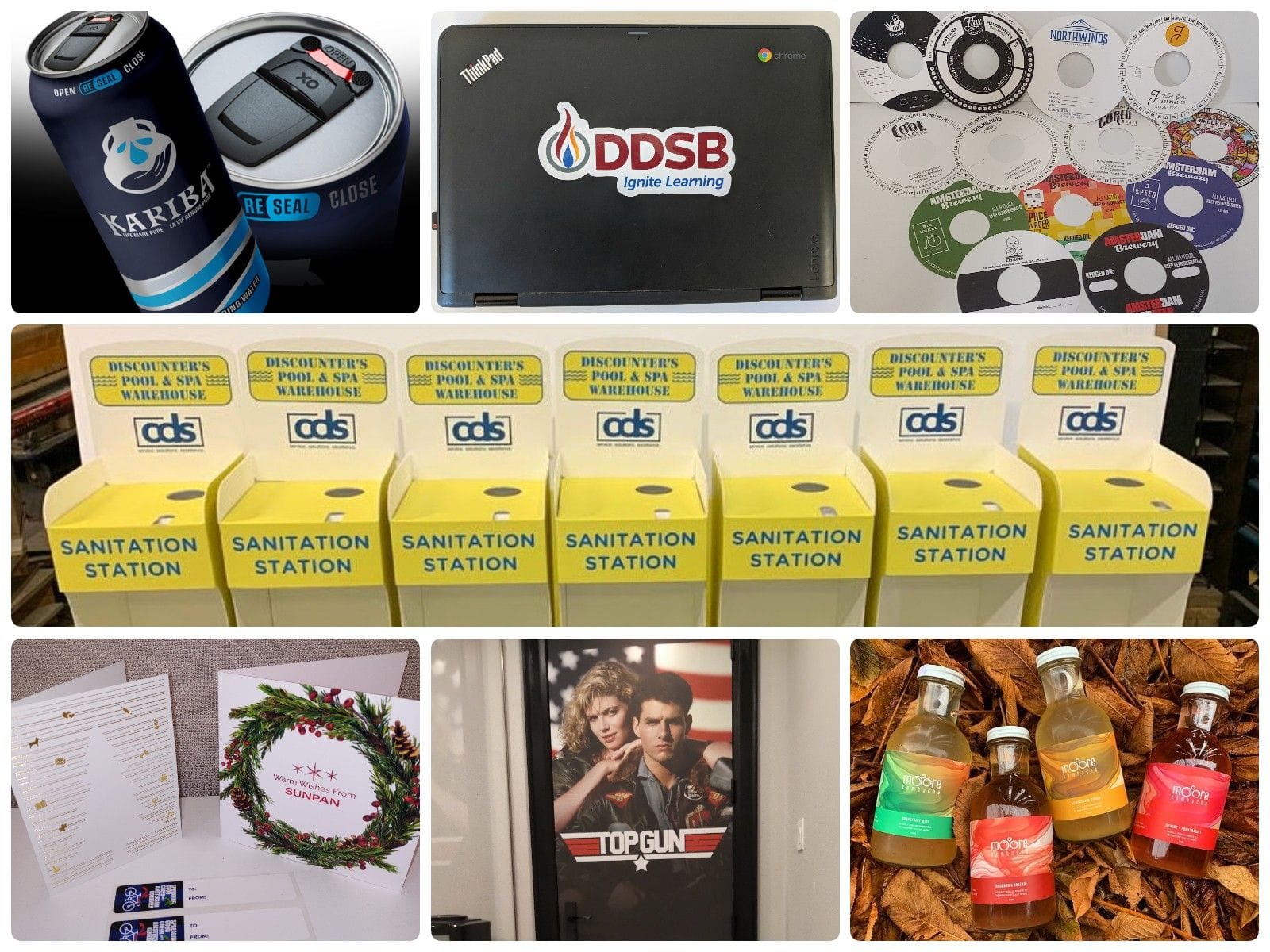 2020 is now in the history books! Here's to 2021 a year for everyone to be vaccinated and for us at Shea Graphics to keep printing our customers' fun & exciting print projects! We are looking forward to working with you and hope that your print project makes the 2021 year in review!
Shea Graphics