In the past few years I have been getting involved in more & more work with craft breweries accross the country. I find that many breweries are looking for a print consultant to help them navigate the print production process and beer case development.
Breweries are also looking for beer case packaging that; will stand out on shelves, be cost effective and also be durable enough to last on liquor store, beer store and grocery shelves.
This is where the Shea Graphics team and myself can help. We have worked with many breweries on their packaging requirments and have the experience to get your packaging project done for you. Check out some of the projects below to see the various beer case projects we have completed.
Redline Brewery 4 Pack Tall Cans
This Brewery out of Barrie Ontario recently contacted me looking for a branded 4 pack tall can case. The beer case needed to have multiple purposes being able tochange the beer inside to make a 4 pack for the Summer / Spring / Fall / WInter without having to change the graphics or printing multiple versions of the back.
We took Redline's digital mock up and created a dieline for the brewery's designer Ben to place the graphics on it. White mock ups are created for testing and making sure the case is going to function properly. Then the final artwork is put onto the die line in preperation for printing.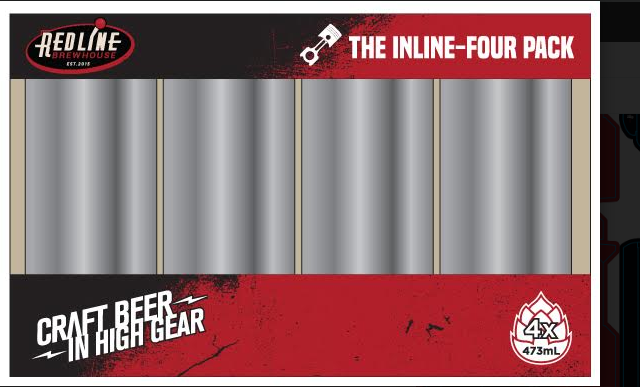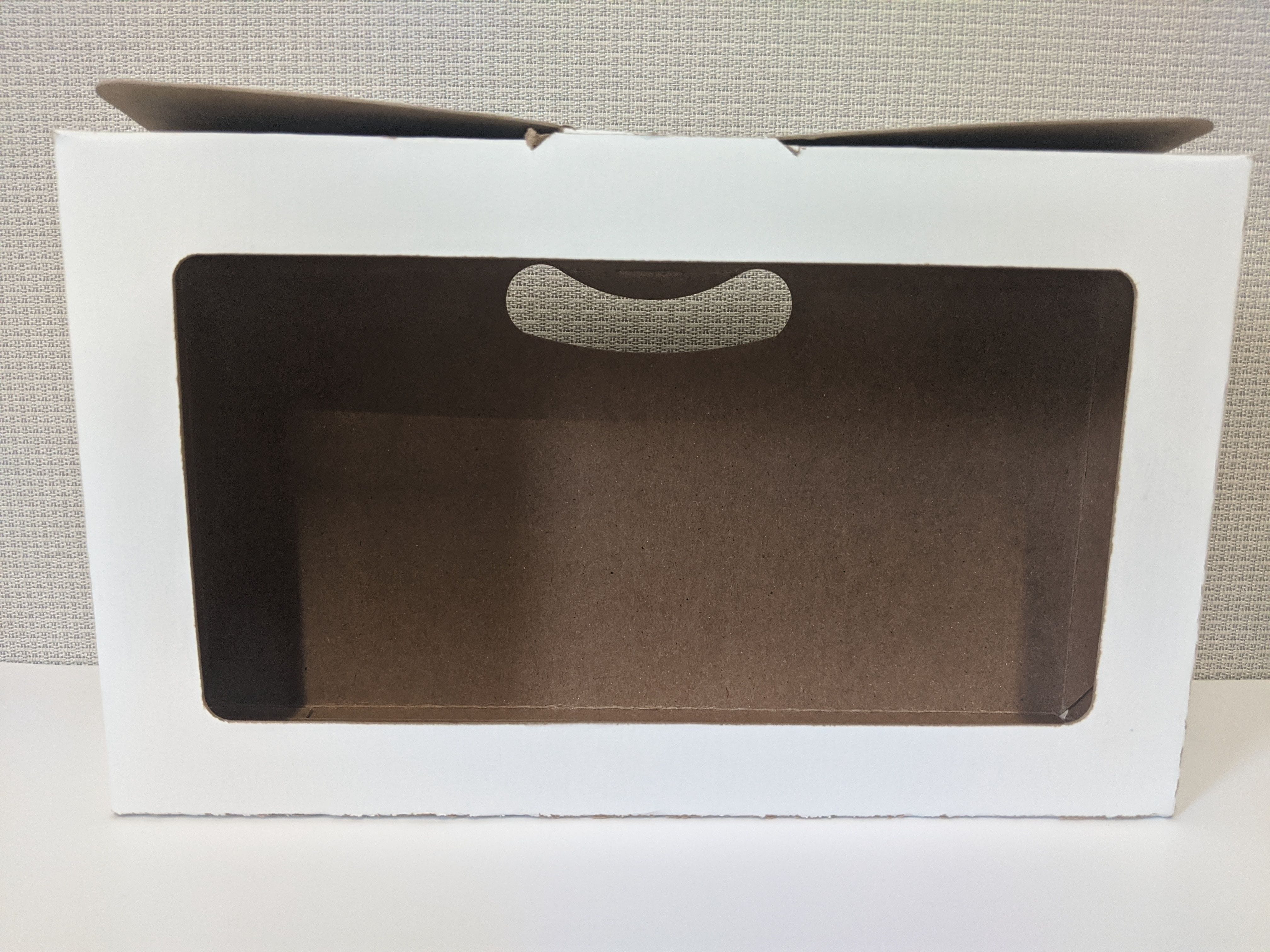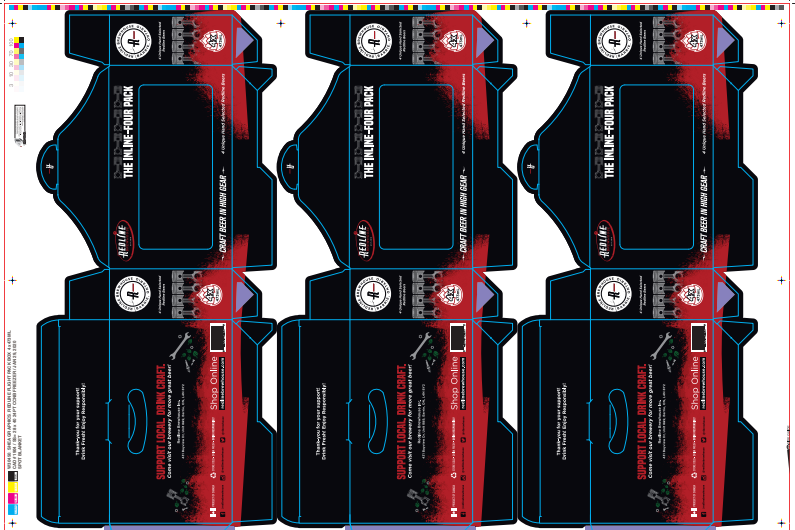 Litho printing , die cutting then glueing all happen next to create the finished product. We were lucky enough to make our way up to Barrie and get a case filled! Check out the packs below. To inquire about pricing please contact Chris at chris@shea-graphics.ca or 905 447 0257.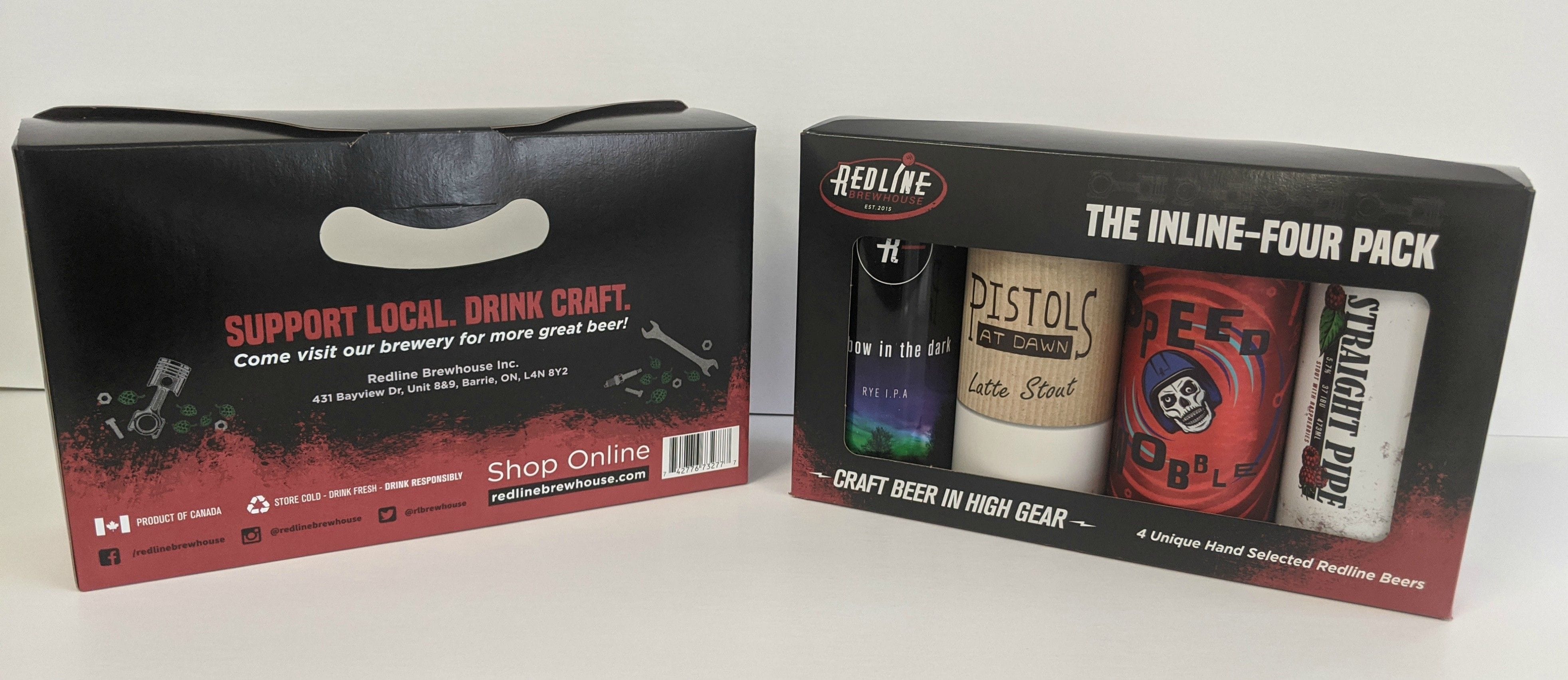 Christmas Corporate Beer Case & Glass Give-Away
A few weeks before Christmas I had a Marketing Company approach us looking for help. They had a client in the aviation business who givew away a 6 pack and glass to their best clients for a holiday thank you gift. The pack they gave away last year was made out of brown corrugate material and lacked pazazzz! The final customer wanted something that was durable and be able to ship to the NWT and Yukon without the glass breaking or beer getting harmed, but also be interesting and be kept around as a conversation piece or be re used.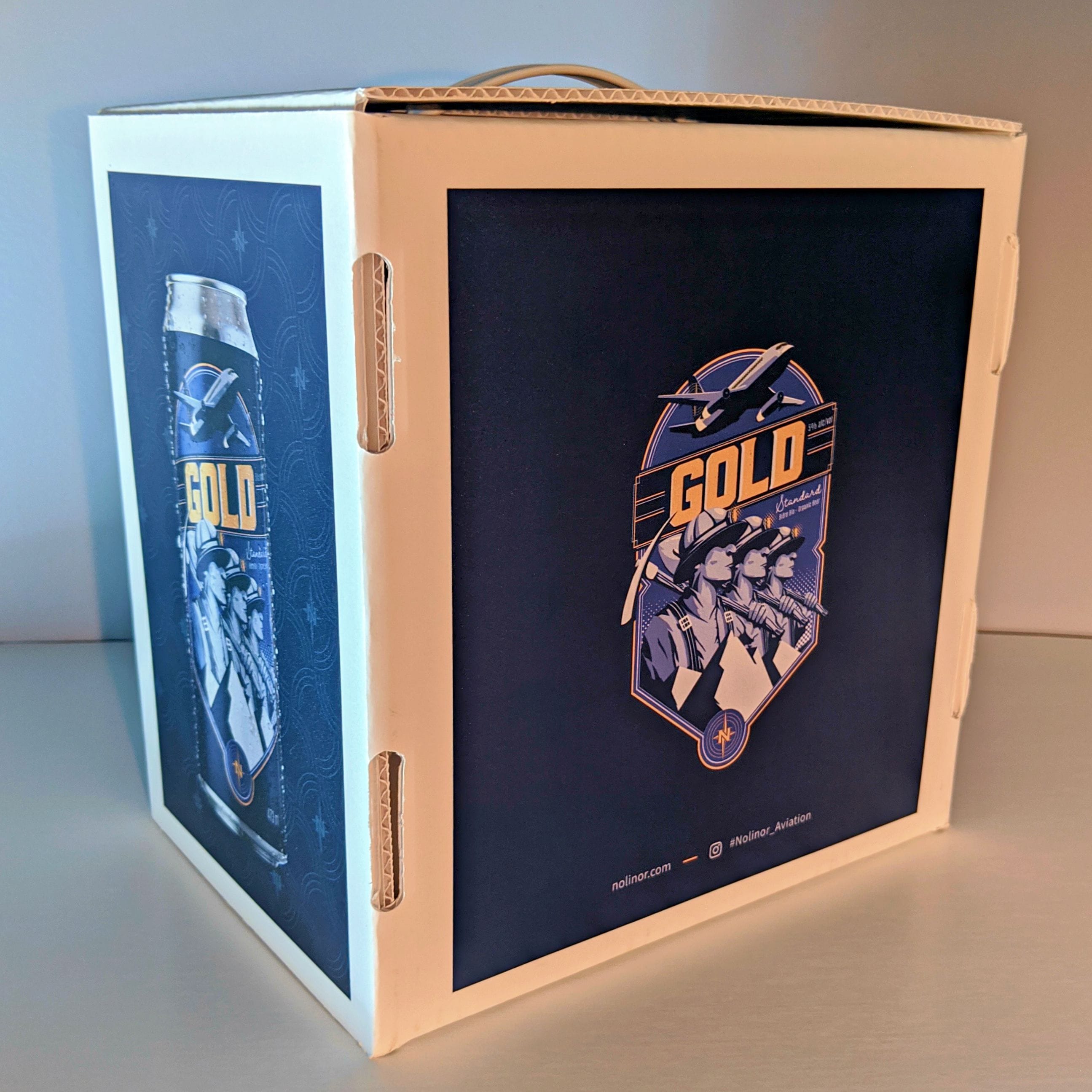 Working with the marketing company and our production team we came up with this pack. It is created out of B flute white corrugate material to protect the beer and glass inside. The box was printed digitally and die cut to shape. The box shipped flat to the fulfillment company so they could easily construct the boxes and pack with the beer cans and beer glass. THe case also comes with a white carry handle so you can easily carry the pack around and re use it after the fact.
6 Pack Beer Cases
The most popular case we have been manufacturing is the 6 pack tall can case. All our packs are made with recycled beverage carrier strength board stock. This paper is cost efficient, green friendly and durable to hold the weight of the cans or bottles. We have standard dies available but also work with breweries on custom packs.
Beer Case Packaging Examples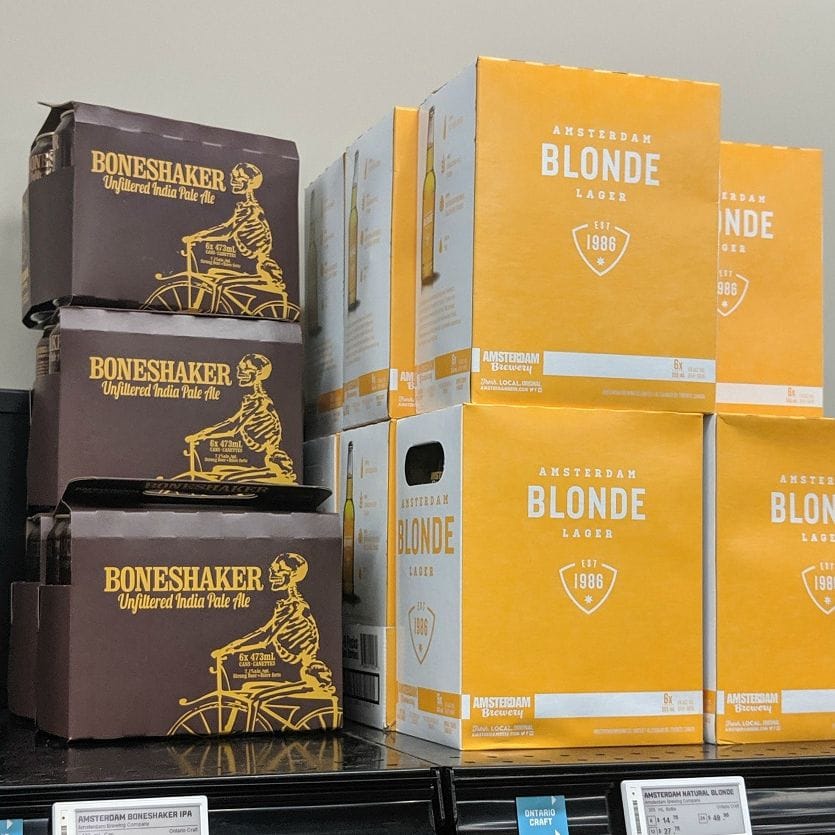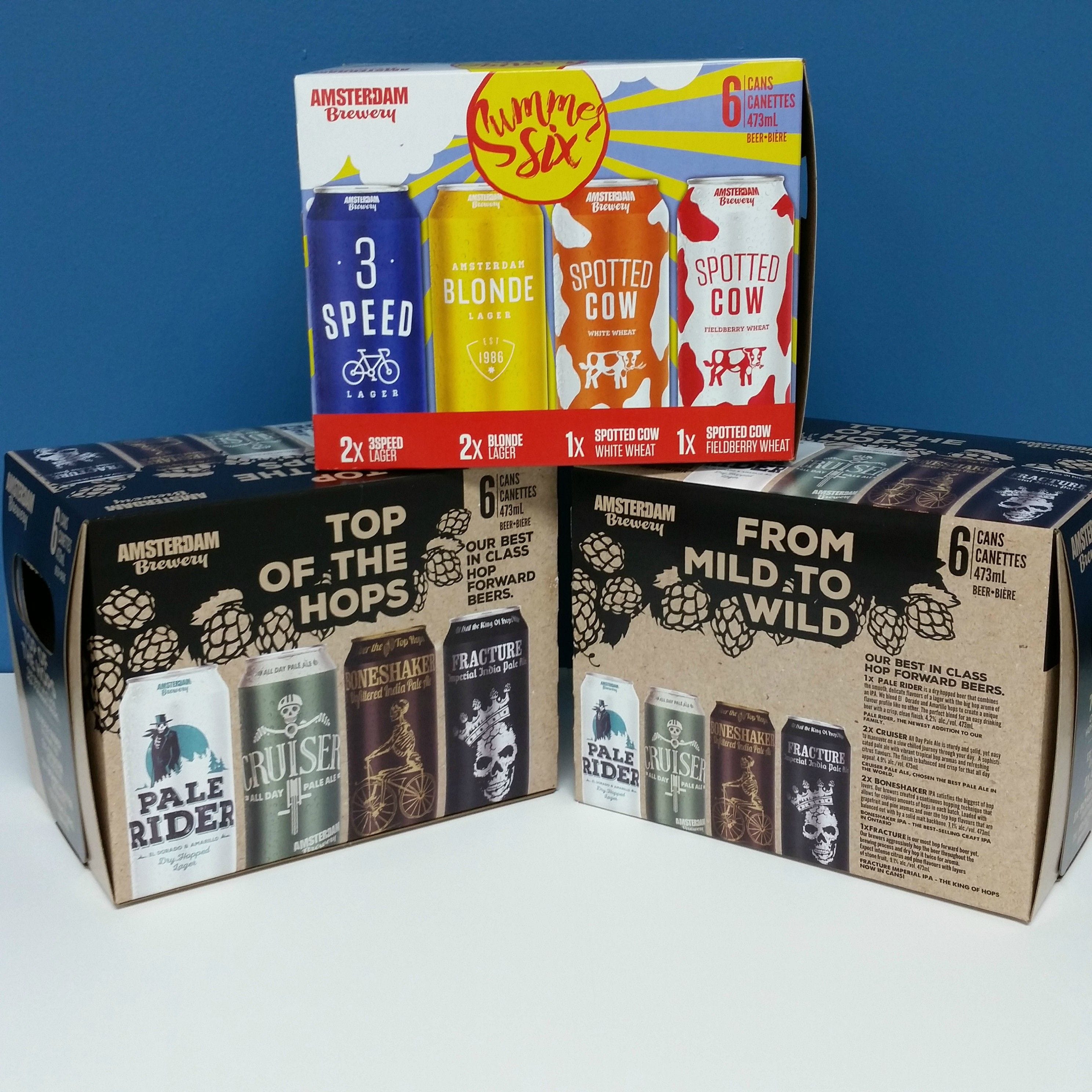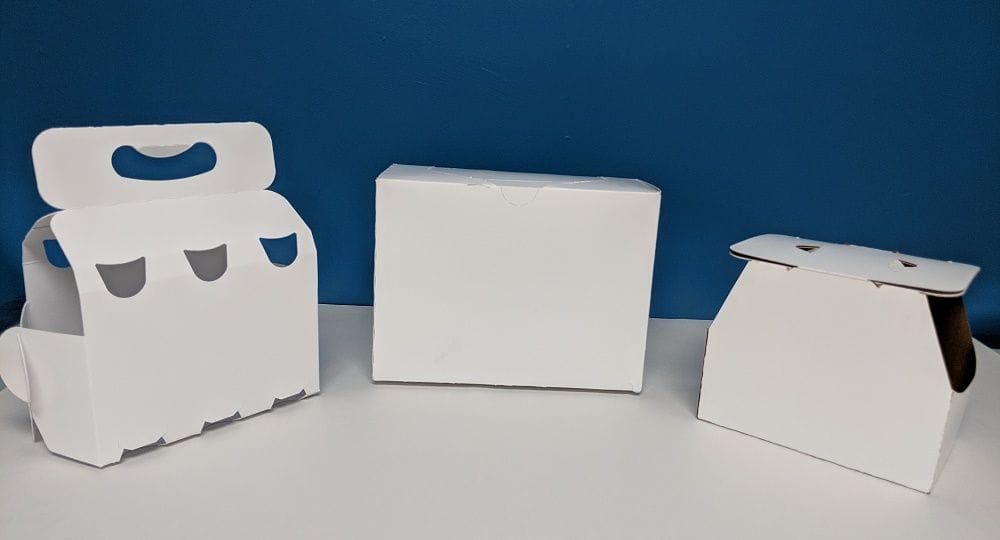 To find out more about our beer case packaging offerings and to get your project started contact Chris at 905 447 0257 or chris@shea-graphics.ca .